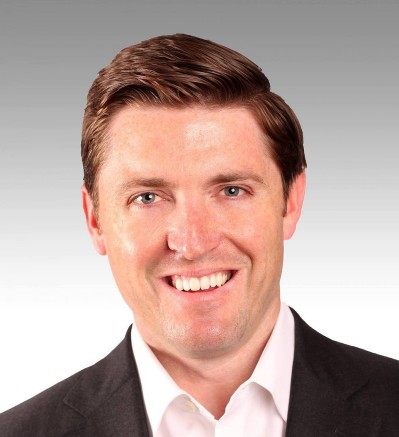 With a liberal arts degree, a background in sales and strategy, and no formal test preparation, Hob Brooks, WG'15, wasn't all that surprised when he saw his GMAT results. While his verbal score was great, he didn't exactly rock the math section. When he took the GMAT again five years later, his strategy changed and he scored a home run.
We recently caught up with Hob, senior director of business development at Wolters Kluwer Health, and asked him to share his experience with the GMAT. 
My First GMAT Attempt
After spending my career in sales and strategy, I became interested in shifting into a financial area so I knew I needed to gain a business education. I needed to fill that quantitative and financial gap in my background, and put a clear signal on my resume about my abilities in that area.
About five years ago, I took the GMAT with no preparation as a baseline to see how I scored. I scored in the 97% for verbal and 50% for math. That math score probably wasn't going to get me into Wharton so I looked at a few other business schools and actually was accepted to one. But when I went to the new students' reception, it didn't feel right. It just wasn't worth the time and money so I went back to the drawing board. I realized if I was going to do this, I had to do it right.
So a few years later, I set my sights on Wharton. I actually sent them that original GMAT score and went through the interview process. When I called for feedback on my application, they explained that my math score combined with a lack of a quantitative background didn't instill a lot of confidence. (I should add that my lowest grade on my undergraduate transcript was in calculus.) They recommended that I immediately enroll in a college-level calculus class so that I could get a mid-term grade in time for admissions decisions. The other recommendation was to hire a tutor and get cranking on math.
Calculus Class and Tutoring Helped
I followed that advice. I enrolled in a calculus night class at NYU, and I hired a Princeton Review tutor. When I took the GMAT again at the end of March, I hit it out of the park.
Looking back, that calculus class was really helpful. It prepared me for the first week of Wharton's EMBA program better than anything else. If you haven't done math in a while or are less comfortable with it, I'd recommend taking a college calculus class so that you can hit the ground running at Wharton.
As for the tutoring, it was invaluable. I had tried to study on my own as well as taking computer-guided classes, but nothing compared to that one-on-one tutoring experience. It's an investment, but in the grand scheme of things it was very worthwhile. I'm happy to say that I've been in the top third of most of my quantitative focused classes so far.
Even if math doesn't come naturally for you, if you put in the time and effort to prepare, you really can excel on the GMAT.