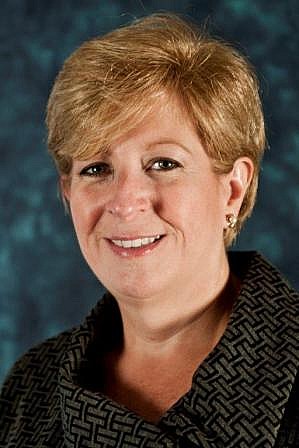 Many West Coast students know Bernie Birt as the executive director of the MBA Program for Executives in San Francisco. This isn't surprising, as she interviewed many of them during the admissions process. However, in addition to being an admissions committee member, she's also the COO of Wharton San Francisco. We asked her to tell us more about both roles, and share some admissions tips for applicants. Here is what she said:
Q. How do you structure your admissions interviews?
I try to put people at ease right away. This is a big decision and something they will only do once in their life. I want to make sure they do it at the right place for them. I'm honored that these wonderful, smart, and ambitious people are interested in being part of our program so I have great respect when I talk to them.
The interview is more a conversation about their career journey, goals, and how they made the decisions in life that helped get them to this point. I try to dig deeper to see how they fit into a team setting because that is critical for success in our program. And I look for how they will share their knowledge and experience in the classroom, as that creates a richer educational experience and is part of what makes Wharton's EMBA program unique.
Another aspect of the interview is that it can be the foundation for a future relationship. You always remember who you interview (and who interviewed you) so this is often the beginning of an ongoing connection with the student. I want them to feel like they can come back and talk to me throughout the program.
Q. What are the main things you look for in an interview?
Intellect and academic horsepower. They have to be able to do the work. I also look at how the program will fit into their life. Are they in a good place to take on this additional full-time equivalent educational experience? It will take them away every other weekend from home and family and create more work during the week. There is never a perfect time, but is this the right time? Have they done their homework and made sure that the people who care about them personally and professionally are on board with this commitment? The students who tend to have the most challenges in our program usually don't have great levels of support. This is a once in a lifetime opportunity so we want students to get the most out of it as possible. If they're overwhelmed by other commitments, they won't be able to enjoy the journey here.
Q. What are some other application tips for candidates?
Of course they should prepare for the GMAT, but I also recommend focusing on the essays. The essays should be authentic. It's a chance to tell their story, highlight what's important to them, and explain how a Wharton MBA will help them achieve their goals. There is no right answer, but applicants should have someone else review their essay like a partner, colleague, or friend. The essay is a critical part of the application.
I also coach applicants to do the prep work necessary to get back into the mindset of being a student. That could be an online course or a night class. They need to get ready to do homework and a lot more reading. The farther out of school they are, the more helpful this is.
Q. How is the San Francisco campus different from Philadelphia?
We see a lot of energy and interest around working in startups and innovative spaces. That is part of being in the Bay Area because it's an element of the business energy here. And while we do have students from traditional sectors like pharmaceuticals, healthcare and banking, those numbers are lower here than on the East Coast. We tend to have more students from areas like technology, entertainment, energy and entrepreneurship.
Another unique feature is that we have a cohort of full-time MBA students here on campus every fall semester. This helps us grow as a campus to have more feet on the ground in the Bay Area, which is good for the school. The full time students connect with the exec students through speakers, events and social activities.
Q. How do you support students' interests on the San Francisco campus?
We have a director of entrepreneurship and a director of career management. They work closely together to reach out to companies and get inside access for our students to understand the startup market and see what it's like to work in that environment. Our students also organize their own Entrepreneurship Conference every year.
Beyond entrepreneurship, our students organize other conferences too, including social impact, VC, and energy. And we work with alumni groups to hold events on campus like the Wharton Aerospace Conference. We're always trying to do more in the community. We aren't going anywhere, so the more we can become members of the San Francisco community, the better it is for Wharton.
Q. You are on the executive board for the EMBA Council. Can you tell us about this group?
The EMBA Council was created 30+ years ago to serve the growing market of executive MBA programs. The goal is for schools to work together to ensure high standards. We share knowledge and information for the benefit of students. Through its programs and services, the Executive MBA Council advances executive education worldwide.
I recently co-chaired the largest EMBA Council conference, which was held in Los Angeles. We brought together business leaders, alumni, staff and faculty to help raise the bar in EMBA programs around the world. We had a CEO panel with EMBA alumni from various programs and held panels on topics like career management, student services, alumni affairs, and development. Cathy Molony (director of the MBA Program for Executives in Philadelphia and director of admissions for the MBA Program for Executives in Philadelphia and San Francisco) did a session on supporting students with special learning needs.
Q. What are your interests outside of Wharton?
I love to travel. I have a lot of family and friends in Ireland and Chicago, so I travel to both of those locations frequently. In the past year, I've also been to China, Botswana, Spain and South Africa.