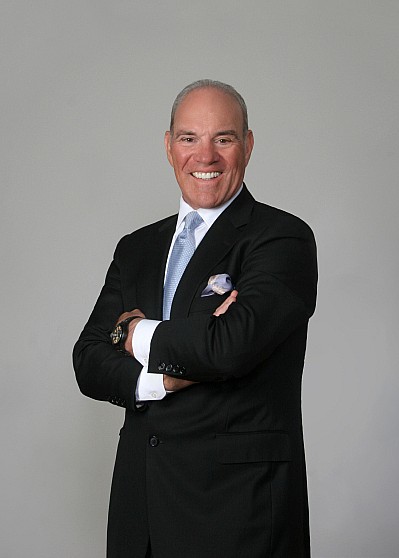 Wharton alumnus David Pottruck, the former CEO of Charles Schwab, author, and chairman/CEO of Red Eagle Ventures in San Francisco, brings a lot of experience to Wharton's EMBA program where he teaches his award-winning Managing Organizational Change course. We asked David to tell us more about his class and new book, Stacking the Deck. Here's what he said:
What is your class about?
The official name is Managing Organizational Change, but since I'm teaching students with over a decade of experience — and many hold managerial positions — they really don't need to learn about managing incremental change. They need to learn how to manage big, bold, breakthrough change. My course is centered on leading breakthrough change. We also focus on high-energy, inspirational leadership. You can't lead breakthrough change without being an inspirational, high-energy leader, so we talk a lot about how that is done.
You graduated from the College at Penn in 1970 and earned your Wharton MBA in 1972. What brought you back to Wharton as a teacher?
I've taught as an adjunct faculty member at several schools for 30 years. I had always wanted to teach at Wharton and when I ended my tenure at Charles Schwab, I investigated the idea of teaching a Wharton EMBA course. Since then, I've taught at both the Philadelphia and San Francisco campuses, but I live in San Francisco just a few blocks from Wharton San Francisco, so the majority of my teaching is there.
How is your course structured?
It's a half-semester course and usually meets over three weekends. I invite a lot of guest lecturers and we also use case studies. The course is graded based on class participation and a team project. For the project, students work in teams to lead a breakthrough change. This year, I picked nine real-life projects that students had going on in their jobs; the teams worked to help the students lead breakthrough change in their own organizations. That was very successful this year. Students get a lot out of learning about leadership within the context of big challenging projects that need to be executed.
What types of students take your course?
This is an elective for second-year students, but it's taken by almost half of the students. The students are usually already managing and leading teams inside their organizations. Most work for relatively large organizations, but it's not uncommon for students to work at smaller companies or be CEOs of small companies. I tell all of my students that the work we do in class should be put into action on Monday. And while my class is for executive MBA students, I did do a one-day, full-day program for full-time MBA students in San Francisco last year.
What do you want students to get out of your class?
I want them to become better leaders who are not afraid to take action and implement bold change if that is what is needed. The reality is that the world is changing. Change will happen with or without you. So you can get in front of it, respond to it, or be road kill. I want my students to get in front of it. I also start my class with the premise that you have a good idea that needs to be implemented. I find so many failures happen because good strategy and good ideas are executed poorly. This class is about leading execution.
Do you share your own experiences in the classroom?
I do share my experiences in class. Students want a mixture of stories that discuss successes and failures. They want to know that I'm authentic and not everything I always did worked — it didn't always work. In fact, some things went poorly. So I teach from both my successes and failures, but oftentimes my failures taught me more.
What is your new book, Stacking the Deck, about?
The book came directly out of my teaching experience. The course has been very successful; it's been voted a best course several times and registrations keep going up so I know the topic is resonating with students. I also teach this course to middle management executives all over the world through a corporate executive and leadership development program called CORP U. I am chairman of that company. This is a very timely topic, and I wanted to reach more people than I could with just the course.
The process of writing the book took two years because I decided to include more perspectives than my own. I interviewed a dozen amazing executive leaders so their voices join mine in the book. That makes the book much richer, more interesting, more persuasive, and with a better foundation of ideas. I use the book as the textbook in my Wharton class. It made the New York Times bestseller list and just went into its second printing.