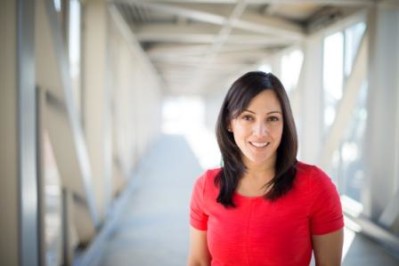 Second-year EMBA student Jessica Ross, managing director of cost transformation at Kaiser Foundation Health Plan and Hospitals in Oakland, CA, is looking forward to our inaugural Diversity Night at Wharton San Francisco on Nov. 20. In addition to serving as a panelist with other students and alumni, she says she's excited to meet a diverse group of prospective applicants and share her Wharton diversity story. We recently talked to Jessica about diversity at Wharton. Here's what she said:
My Diversity Story
I'm a mixed race Canadian woman. My mom is white and my dad is black. My experience as a child growing up in Vancouver was tough because there weren't many black children at the schools I attended. Following the transition to a new school in the 5th grade, I was insulted almost daily with racial slurs and bullied because of my race. While traumatic, this was an experience in my life that has impacted me to this day. That following year, my family moved to the San Francisco Bay Area where the diversity was much richer. Finding a place where I fit in became a big part of my experience growing up and in defining who I am today. It's played a role in all of my life choices: where I live, where I work, and the selection of schools for both myself and my children, including my decision to attend Wharton.
My Career Story
I spent 12 years in public accounting with the goal of making firm partner. However, after a perfect storm of events in 2010 (I was diagnosed with diabetes, my daughter's needs increased due to the identification of learning differences, and my son faced the daunting transition to high school), I reevaluated my goals. Working 80-100 hours a week as a single parent was no longer a priority. So I transitioned out of professional services into industry. Now that I'm in healthcare at Kaiser, I see that an MBA from a reputable school is a requirement for senior executive leadership.
Why Wharton
As a single mother, I couldn't stop working full-time and I needed to stay in the Bay Area. There were really only two choices: Wharton and Berkeley. Having received my undergraduate degree from Berkeley's Haas School of Business, it made sense to diversify my educational experience on my resume. Most importantly, when I visited Wharton, it was the right cultural fit.
Preconceptions vs. Reality
Based on my academic and professional experiences to date, combined with my knowledge of historic class statistics for the Wharton EMBA program, I walked into this experience with a fairly accurate expectation of what the ethnic and gender mix of my peers would look like. With that, I knew coming into this that there weren't going to be many students who looked like me. And I was right.
However, over the course of my career, I have come to appreciate that the definition of diversity far transcends gender and racial lines. It also includes the impact of a diverse range of global, socio-economic, and professional experiences. Going into the EMBA program my expectation was that collectively, the diversity of my classmates' experiences would build the global perspective required for us to be successful business leaders. So far, my Wharton experience has delivered on this expectation. However, there is still much work to do to ensure that women and under-represented minorities play a bigger role in these dialogues and in the Wharton community overall.
Diversity Challenges
Wharton has excelled when it comes to building a community of diverse experiences and perspectives. However, there still exists a strong need to increase the participation levels for women and underrepresented minority groups, especially blacks and Latinos. The target market for the EMBA program is particularly challenging for women, as this is typically the age when women get married and start their families. Entering a rigorous program such as Wharton is simply not a priority.
From an ethnic diversity perspective, the playing field has not yet been leveled for underrepresented minorities in undergraduate education as well as corporate America. This means that the pool of potential applicants for a graduate program such as Wharton is small to begin with. This is exacerbated by perceptions that may exist about diversity at Wharton that may lead one to believe they simply "won't fit in."
There are many studies that show diverse organizations are stronger in terms of both performance and innovation, traits necessary for organizational success in today's fast paced environment. I'm passionate about broadening diversity at Wharton and dispelling the myths and perceptions that may be preventing important members of diverse communities from applying. Greater diversity in business school programs allows us to participate, contribute and lead in a way that's more impactful to the business world.
Wharton Diversity Night
At Diversity Night, I'm looking forward to sharing my experiences with a diverse group of prospective candidates. I hope that the event will spur people who are considering applying to actually apply.
Career Impact
Wharton's executive MBA program is giving me the global perspective I was seeking. It's also put me at an inflection point in my career. Now, it's not so much about advancing to the next level, but really figuring out how I can do something I love and create shared value, not just locally, but globally.
To register for the Diversity Night in San Francisco on Nov. 20, click here.
To register for the Diversity Night in Los Angeles on Jan. 15, click here.