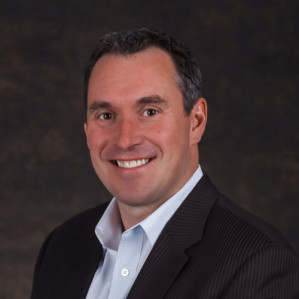 What is it really like to be an EMBA student at Wharton San Francisco? We asked first-year student Jory Lamb, president and founder of VistaVu Solutions in Calgary, Canada. Here's what he said:
On Impact:
The best way to explain the impact of Wharton's EMBA program is with the post-mortem I did at the end of term one. I've run my own business since 1996 and came here to gain the frameworks needed to allow me to manage and lead my company at a higher level. At the end of the first term, I counted eight specific things I had brought back to improve or change at my organization. While the commitment of time, dollars, and effort is great, there is nowhere else you could get this type of experience.
On Work Load:
When I come home from school, I usually take Sundays off to spend with my wife and three kids who are 5, 3 and 2. Then I study for about two to three hours every night of the week, including Fridays. On the Saturdays when I'm not in school, I study from 8:00-5:00. Overall, I probably study about 15 to 20 hours a week.
On Work-Life-School balance:
The biggest challenge is making sure you are completely transparent. Sometimes school creeps into my personal time so there are some Sundays when I have to study because of exams. I have to be clear to my family that on that particular Sunday, I won't be available. At my company, I have communicated the importance of this program not only for myself, but also for the betterment of the company, and that there will be times when I'm not available. That has been good because it's allowed others on my management team to take on greater leadership roles. At school, there are times when I'll say I have to be away for business and won't be available to work on a project during a particular week. As long as I am transparent and give enough notice, it all works out fine.
On ROI:
After each term, I try to take some new knowledge, skills or tools back to my own organization to implement. I have worked closely with several of my professors to apply the theory and discuss what else I can try to make improvements. It's like a living lab. I am able to access some of the best business minds (who literally wrote the textbook) for assistance. Their guidance has been very valuable. I'm already a better business leader and manager as a direct result of the program.
For example, I was studying at home one weekend, trying to apply a concept from Operations to my own company. I was going through the textbook, which Wharton Prof. Christian Terwiesch wrote, and had questions about it. So I emailed Prof. Terwiesch that afternoon, expecting to hear back from him before our next class weekend. But he wrote back within hours and we then had an email dialogue, which really helped me refine my measurements to make sure I was applying the concept correctly. It was above and beyond my expectations in terms of access to professors and the type of ROI I'm getting from this program.
On Class Bonding:
Bonding starts with your assigned study group. These are accomplished, bright and driven individuals who come to Wharton with all sorts of experiences and expertise. My group of seven was very diverse in terms of where we were born, what we do for work, our educational backgrounds, ages, and family situations. The thing that binds us together is a common respect for each other. That respect turns to bonding as you work on challenging assignments and then hang out afterward to relax when you're finished. I see this dynamic across our cohort. I give a lot of credit to the admissions team because they chose students who have something to contribute beyond their professional achievements. They bring in genuinely good people who you would want on your team both professionally and socially.
On the Commute:
I leave work on Thursdays to catch at 6:30pm direct flight from Calgary to San Francisco. It's a 2.5-hour flight. On Saturdays, we finish around 4:30pm so I take another direct flight home that evening. The flying time gives me a chance to read, study or catch up on emails from work.
On Survival Tips:
When I was accepted to Wharton, the staff connected me with a second-year student who gave me some very good advice. She said that I should attend Orientation Day and make sure to do the assigned readings before the first class session. Her point was to not get behind because it's very hard to catch up. I've seen this first hand. Those who came prepared in May and had done the reading had a very good experience. Those who didn't found it a bumpier first term.
You also need to have support from your spouse, coworkers and boss. Showing my appreciation is very important with those people. None of this occurs without their support and extra burden they must bear so I can pursue my education at Wharton.
The other great tip I received was to get used to not being the best at everything. A's are hard to come by at Wharton so even if you're used to being an A student, you'll more likely be a B student here. You'll also be a B student at times at home, and you'll be a B student at times at work. That is a tough adjustment. My own spin on this is that I have to put a value on my time so that everything I choose to do is deliberate. In doing so, I can still be an A student at those most important priorities.