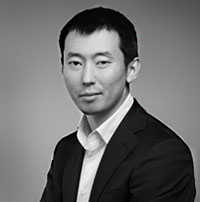 Wharton executive MBA students travel from near and far to the Philadelphia and San Francisco campuses. However, Philadelphia student Ays Sharaev's commute is a bit longer than usual. The managing partner at Waarde Capital travels every other weekend from Moscow. He recently talked to the Wharton Magazine about his Wharton experience. The following is an edited excerpt. To read the full article, click here.
WHARTON MAGAZINE: Tell us what you do in in the private equity/VC space.
AYS SHARAEV: We have two venture funds and one private equity (PE). We're trying to invest globally (Russia, Europe, U.S., Israel and Asia). I am a partner of the general partner (GP), and we also act as limited partner (LP) in some of our funds.
WM: What is the business climate like in Russia, given all that's happened?
SHARAEV: Decent. There are still many opportunities. Especially today. We are now in a process of establishing a fourth venture fund, which will be fully dedicated only on the Russian region.
WM: Why commute to the Wharton EMBA program every other week?
SHARAEV: Because Wharton was always my dream. I didn't want to be associated with other schools. Only Wharton.
Today, I can't be out of business for two years, and my life and business are mainly in Russia. For that reason, I think the EMBA is the best solution for me. Small class. Experienced people. And a lot of fun, especially when balancing between work, study and family.
WM: Do you have a secret habit or practice that helps you survive the long commute?
SHARAEV: Just live in the airport or plane like those places are usual parts of your life (work, study, eat, sleep, watch TV, send emails, etc.).
For a related story about commuting from Moscow, click here.