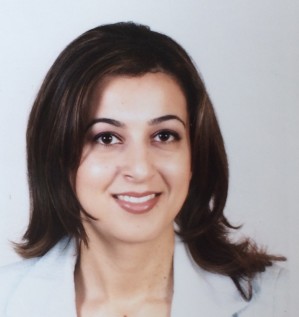 Rana Bader Matly, international development officer for the Mayo Clinic based in San Francisco, says that the amount of information and knowledge gained at Wharton is transformative. She explains that "it's like a reality check because you start seeing things you didn't see before." We asked Rana to tell us more about her first year at Wharton. Here is what she said:
 On Preconceptions:
Joining Wharton, I was a little bit intimated and anxious about taking Finance and other quantitative-based classes. But learning sophisticated financial concepts with a simple, step-by-step, case-based approach made the steep learning curve very enjoyable for students like me who don't come from a finance or quantitative background. Corporate Finance with Prof. David Wessels turned out to be one of my favorite classes in my first year.
On Developing New Skills:
I also found that the EMBA program is designed to help students develop new skills. The curriculum is rigorous and requires a lot of work, but they help you get up to speed by providing the right tools so that you can get the most out of your courses. It's like climbing a mountain. In the beginning, you look up and wonder how you'll ever reach the top. But with help from faculty, staff and classmates – who all want you to succeed – you transform and grow. You actually start to enjoy the journey and are proud of how far you've come. Your capabilities truly expand as you start seeing things through different lenses and perspectives.
On Work Load:
It is a very demanding program. I want to get the most out of it so I really invest my time on campus and in between sessions. In the beginning, I probably spent about three hours a day studying, but now it's more like two hours a day. That is because my capabilities have grown in the program. It's like when you first go to the gym – you have to build muscles and stamina through hard work.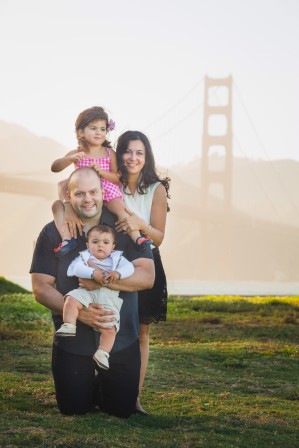 On Work-Life-School Balance:
The executive MBA happens at a time when you have a lot going on in your life on a professional, social and family level. The EMBA program adds another huge commitment to an already busy schedule. You need to carve out extra time and organize your priorities. You can't be perfect at everything and you need to have support at home. I was pregnant with my second child when I applied so now I have a toddler and a preschooler. My husband has an MBA and understands the rigor demanded from this program and is there to help me.
The most important thing is taking it one thing at a time. Focus on studying when it's study time. Focus on work when you're at work. And focus on your family when you're home. With good planning and organization, this is all doable. And if you do need help, just ask. Everyone at Wharton is very supportive because they want you to succeed. My classmates are exceptionally smart and ambitious, but it's not a competitive environment. And the staff is there to assist you in any way they can. They've become like a second family to me.
Despite how busy we all are, this has proven to be an ideal time to pursue an executive MBA. It's a chance to pause and reflect on who we really are, what our calling is, and how we can best make an impact for future generations
On Bonding:
Wharton is hard work, but it's also a lot of fun. The thing I love most about the EMBA program is my classmates. They are successful and accomplished, but humble and fun. We learn at a higher level because of each other. We also build very close relationships because we're going through this together and support each other. To meet so many people who are from other backgrounds and experiences, but who share the same attitude and aspirations, is a very unique opportunity. It's easy to form bonds.
On Diversity:
The cultural diversity is wild. It seems like you have the whole world sitting in one classroom because we're such a global group. About half of the students were born outside of the U.S. So when we share experiences in class, it's very global discussion with authentic observations about what is going on around the world. In my study group, we have six students who are each from a different country, different backgrounds, and different industries. It's very enriching and we learn a lot from each other.