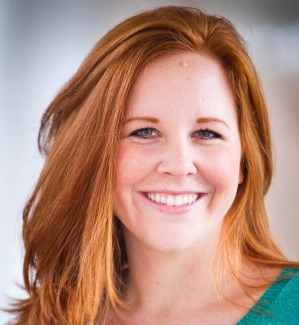 When you contact our Philadelphia EMBA office, Alicia Landis is one of the first staff members you'll meet. As admissions coordinator for the East Coast MBA for Executives Program, Alicia processes all applications and organizes many information receptions.
What are your main roles as admission coordinator?
I set up interviews and class visits as well as plan events and process applications. Up until we make final admissions decisions, I stay in frequent contact with applicants. If they're missing anything like a transcript or letter of recommendation, they'll hear about it from me. I also confirm receipt of those items so they can rest assured that we have what we need to process their application. In addition, I organize and attend many of our admissions receptions. And I help plan some student activities like Partners' Weekend, which is a chance for partners to come to campus for a weekend and experience life at Wharton.
What do you most enjoy about your role?
I'm a people person and I love all of the interaction with applicants. It's also fun to be in the office during class weekends and catch up with students. They come from so many different backgrounds and it's great to be able to get to know them beyond the application process.
What admissions tips can you share with prospective applicants?
Attend an information reception to learn more about the program and start the application process as early as possible. Contact me with updates on your progress and any questions. And try to schedule your interview in the fall. The interview schedule books up as we get closer to the admissions deadline, but if you call early then you can have your pick of dates. If you wait and have to come in the winter, you may not only have to deal with snow, but you also might miss the chance to attend a class if it's an exam weekend.
What are the information receptions like?
If you go to a local information reception near Philadelphia, you can meet almost all of the EMBA staff. We also have a lot of alumni and current students at our events so you can hear about their experiences in the program – they are an invaluable source of information. Hopefully, you'll come away with an overview of the program and what we're all about.
Do have any advice for getting through the two years of the program?
I haven't been here long enough to see the full cycle, but I would recommend stopping by the EMBA office to say hello on class weekends. Let us know if you need anything whether it's help organizing a student event or tutoring in a specific class. We want to help everyone succeed.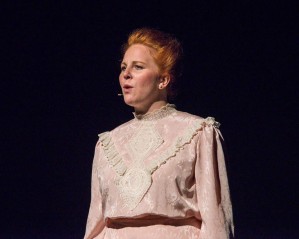 What brought you to Wharton?
I grew up in Montgomery County, Pennsylvania and went to Eastern University where I studied musical theater. I love performing on stage, but I don't want to be a starving artist so that is now a hobby. Before Wharton, I worked as an administrative and marketing manager for Keller Williams real estate. I was interested in making a change to work at Penn and that led me to join the EMBA team last September. It's a great place to work!
As for the theater, I usually do two to nine shows a year. I'm taking a little break now for wedding planning because my boyfriend proposed to me during our last show. He is an actor as well and changed the lines at the end of that play to propose.
When you're not at Wharton or on stage, what do you like to do?
This summer, I'm going to Hawaii with my fiancé to attend his brother's wedding. I also love spending time with my family and horseback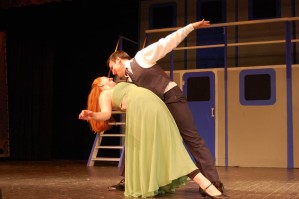 riding. And of course I'm in wedding planning mode. Our wedding will be in September of 2016 in Bensalem, PA at a mansion that was once owned by the Wharton family.