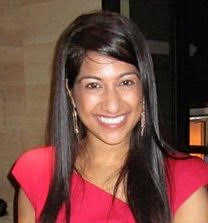 When Salima Remtulla, COO of Global Private Investing at D. E. Shaw & Company, L.P., came to Wharton's executive MBA program in Philadelphia, her goals were to expand her network and explore synergies between her trifecta of passions in finance, hospitality, and end-of-life care. By taking electives in San Francisco, she says that she's not only been introduced to an expansive opportunity set in the Bay Area's diverse entrepreneurial community, she has also doubled her network. We asked Salima to tell us more about her bicoastal experience at Wharton. Here is what she said:
On travelling west:
I've worked at the same hedge fund in New York City since I graduated from Yale. I came to Wharton's EMBA program to take a fresh look at my career goals in an environment where I'd be surrounded by accomplished professionals from a multiplicity of industries and backgrounds. The makeup of the Philadelphia class is pretty different from that of the class in San Francisco, so to make the most of my Wharton experience, I made it a point to visit the San Francisco campus when I traveled to the Bay Area during my first year at Wharton. I had met many of the "Westies" when they came to Philadelphia for a class weekend during our first semester, but I wanted to see their campus and get to know them better. So much of the value of an EMBA program stems from the network you build, and spending time at Wharton's San Francisco campus was an easy way to double the connections I would make.
On taking electives on both coasts:
It seemed like a no brainer to take a few electives in San Francisco my second year. I started out taking a half-semester Corporate Valuation class on the West Coast, mainly because a scheduling conflict prevented me from taking it in Philadelphia. The class only met on three weekends so I was able to fly out for that one class while taking the rest of my course load in Philadelphia.
In my second semester I took an entrepreneurship class in San Francisco. This half-semester course was also offered on both coasts, and I found it interesting that the class resonated so differently with students from East and West. The West Coast class has more of an entrepreneurial bent as many people are working for smaller companies or starting up their own ventures. As a result, the Westies seemed to find the course material, which focused on the acquisition of small businesses, especially relevant.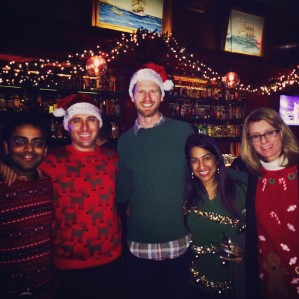 On making connections:
I was so warmly welcomed in San Francisco – and really liked the city and its proximity to my family in Vancouver – that I started thinking about relocating there. The Westies seemed to be excited that I was traveling out for classes and contemplating a move, and were incredibly helpful, generously opening their homes and their networks to me. They were inclusive with all their activities and in the end, the connections I've made in San Francisco are just as strong as the ones I've made in Philadelphia. In the second half of my final term, I'll take my entire course load out in San Francisco as I take the plunge and move myself to the West Coast.
On logistics:
The main drawback of taking courses on both coasts is the logistics. You need to budget for the extra travel and if you choose to juggle classes on both campuses in a single semester, you also need a very supportive employer as you'll be in school every Friday. But if you can make it work, then it's definitely worthwhile.
On other opportunities to network: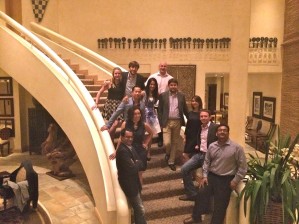 If you can't swing the logistics of taking a class on the "other coast," you'll still have an opportunity to get to know many of those students on one of the joint class international trips in your second year. I chose to go to South Africa, and was able to conspire in advance with the friends I had made in San Francisco to plan mixed East-West dinners, a wine tasting trip, and other excursions for our time in Johannesburg and Cape Town. The class trip experience really increased interest in
taking electives on the other coast. I think Wharton has seen a record number of WEMBA students coast-hopping since we came back. We all saw the value of getting to know our peer group on the other campus and wanted to deepen those connections as much as possible before graduation.
For a related blog on electives, click here.