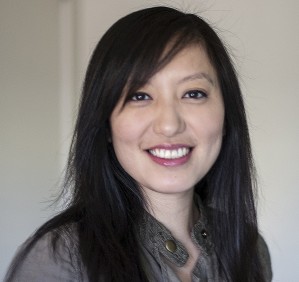 Wharton EMBA alumna Sally Huang, WG'15, went from being an employee at Microsoft to full-time entrepreneur during her time at Wharton San Francisco. We asked Sally, the founder and CEO of Roominnate, which provides 3d visualization for the interior design and real estate space, to tell us more about this journey. Here is what she said:
On Career Goals:
Before I started the EMBA program, I was the campaign producer for the Halo video game franchise at Microsoft. Coming to Wharton was a life goal, but I also wanted the degree in order to move up in my career. Video gaming is a rapidly changing industry that is adapting to the big-data world; it's more about business insights than many people realize. I wanted the educational foundation to move ahead in that environment. I came to Wharton because it was the only EMBA program that would allow me to keep my job and get a full MBA degree. I didn't want to get a watered down degree, and Wharton is known for parity between the EMBA and full-time MBA programs.
On Discovering Entrepreneurship:
I wasn't planning to become an entrepreneur when I came to Wharton. However, it is an eye opening experience and one that quickly gets you out of your comfort zone. You meet so many people from different industries that it broadens your perspective. I was able to see the strategic impact of emerging technologies on many industries. One of those observations was the use of 3D graphics technology in the real estate space. The concept was cool, but most solutions looked awful. I thought I could do better, especially coming from the video game industry. At first, I didn't think much more about it. However, when I received an email inviting entries into Wharton's Business Plan Competition, I decided to write up my idea. That was the moment where it went from just being a casual idea in my head to something real.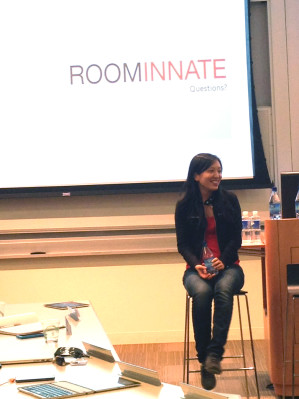 On Becoming a Founder:
By spring of my first year at Wharton, I had made it to the semi-final round of the Business Plan Competition, but was still working full-time at Microsoft. I didn't advance past that round, but the process got me thinking about how I could make this a real business. I decided to go for it. My new business was far enough along to meet the requirements of Wharton's EMBA program to be fully employed and self-sponsored, so I left my corporate job to become an entrepreneur, found a co-founder, and started prototyping.
On Wharton Resources:
In my second year, I applied for and was accepted into Wharton's Venture Initiation Program (VIP). The VIP is a cohort of students who are all working on starting businesses so it's essentially an academic incubator. I was able to work with a team of advisors and have access to speakers and other Wharton resources to build my business.
Another valuable resource was the Wharton network. Almost all of our early sales and business relationships originated from a Wharton relationship whether it was through a fellow student, friend of a student, or a business connection.
Perhaps the biggest resource was Irina Yuen, who is director of entrepreneurship at Wharton San Francisco. She provided many resources, helped with connections, and provided a lot of emotional support. Many people don't realize how daunting it is to start a business while you're in school. She was there to support me every step of the way.
On Wharton Classes:
The classes I took in the EMBA program were incredibly useful in building a business. In particular, I took Prof. Ethan Mollick's class on Entrepreneurship, which walks you through the process of generating a business plan. I was fortunate to work on a group project in that class with several students in the real estate industry. Another very practical class was on the Legal Aspects of Entrepreneurship, which I took in Philadelphia with Prof. Bob Borghese. Everything in that class was instantaneously useful.
On Pennvention:
One of the many great things about going to Wharton's EMBA program is that you are part of the broader Penn community. I was able to enter my business in Pennvention, where many schools wouldn't let executive MBA students participate in something like that. Pennvention is a competition sponsored by the Weiss Tech House at Penn Engineering rewarding technical innovation. I won second place in Pennvention and the Dreamit Venture Award.
On Transformation:
This has been a transformational process for me. I'm not the same person who came into this program. Wharton and all of its many resources have helped me explore this new path and be open to change. I'm excited to continue building Roominnate after graduation.