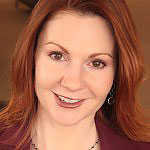 Whether students are looking for a promotion within their organization or to make a career change, our career management directors offer a variety of programs and resources to support students in this process. We asked Dr. Dawn Graham, career management director of the EMBA program in Philadelphia, to tell us more about these services.
Who can benefit from career services?
I encourage all students to take advantage of the services Wharton offers. In today's environment, we are all responsible for managing our own careers – companies won't do it for us. As career directors, our goal is to teach people how to manage their careers for a lifetime. So whether they are seeking a promotion, a function change, or a more complete career transition, students can benefit from actively engaging in our services. A large focus is about building a strategy to get to where they want to go. These strategies are helpful not just at a certain point in time such as a job search, but throughout an entire career.
When do you typically start to interact with students?
My first major interaction with students is Career Day. This is an optional, full-day program offered at the beginning of the second term. We explore what students want to do, their core skills, the value they add to companies, and how they are branding themselves. I also introduce them to specific industries and bring in alumni panels to discuss those areas. A second Career Day is offered at the beginning of their second year, and is focused more on tactical aspects of career planning, such as writing strong resumes and excelling in interviews. Throughout the two years, I also run seminars on topics, such as networking and strategic branding, and hold alumni panels and other events to offer opportunities to keep students focused on their career goals.
Do you provide individual career coaching?
One-on-one coaching is a critical part of our services. Unlike traditional full-time MBA students, our EMBA students are all in different places in their careers and lives. Some are looking for a promotion and others want an industry or even a function change. As a result, individual coaching is very important so that we can meet students where they are on their path. Some students meet with me fairly regularly if they are engaged in an active job search, and others come to talk about targeted issues like negotiating an offer. There is a big range of what we can address through individual coaching.
Are there opportunities for students to connect with alumni?
It's important for our students to interact with alumni and I am a huge advocate of networking. And Wharton has one of the strongest networks around! In the EMBA program, we host specialty panels with alumni from a variety of companies. We also have a signature event each spring called Career Conversations. This is when about 50 alumni come to campus to provide targeted, one-on-one feedback to students. If a student is in the career exploration phase, then we'll ensure they meet with alumni in specific areas that are of possible interest to that student. If a student is in the job search phase, we'll have them meet with alumni in that industry so they can discuss the best way to break into that field or how to position themselves for a specific type of job. This is a very unique opportunity to sit down with alumni who are selected just for them and get targeted career advice. I don't think they'll get this kind of structured opportunity anywhere else.
What does a "career change" typically mean for EMBA students?
I see a wide range of student goals from getting a promotion within their organization to changing functions to wanting to make a complete role change. A good example of a complete career change is someone leaving the military to move into the private sector or someone in engineering or technology looking to enter consulting. [Click here for a related blog and videos on this topic.]
How do you help students looking to make a complete career change?
Since they don't have the opportunity to do internships in the EMBA program, it's critical to be able to frame their skills and experience in the language that their new audience can recognize as adding value to the organization. We work with students on rebranding themselves so that they will be an attractive candidate in that new industry or function.
A big part of this comes down to networking. When you're making a career change, you probably don't have the traditional background that your new audience is used to seeing on a resume. So networking is your best bet for getting your foot in the door and to someone who is willing to roll the dice on you as a nontraditional job candidate. Wharton has a network of 93,000 alumni around the world. This is a big asset for students and we teach them how to build an effective networking strategy.
What is your role with students as they go through this process?
I see myself as a partner. As they embark on this journey, whether internal or external, I'm there to help with the exploration phase, building their resume and LinkedIn profile, practicing mock interviews, negotiations, etc. I'm with them in the process until the end and want to help them get where they want to be.
What do students find most surprising about the career services you offer?
At the executive MBA level, a job search is less transactional and more transformational in the sense that we're not talking about going from full-time student to full-time job. The executive students already have established careers. Most are in their 30s and 40s, oftentimes with families and other obligations. It's a stage in life when values are changing and they need to consider where they want to be in light of other things in their lives. As a licensed psychologist, I approach the career coaching process holistically, digging beneath the surface to see how their career choices fit into their life and long-term goals. I think the students appreciate this approach and recognize the value of being able to have deeper conversations.
How do you work with the career services director on the West Coast?
Steve Hernandez is the career director for Wharton San Francisco, and we partner on most of the services that we offer with an aim to provide the same programs and resources to all students. As mentioned, we aim to meet our students where they are in their careers, so there are some customized programs that we might offer to our students depending on needs and interests, but most importantly, we strive to ensure that the EMBA students have access to the best resources available to manage their careers.