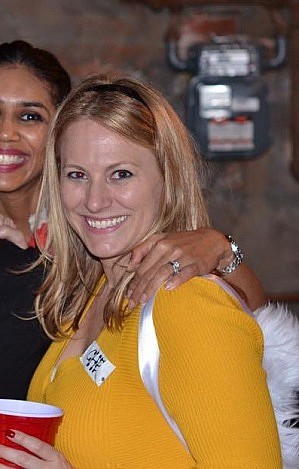 Like most students, Kelley McKee came to Wharton's MBA for executives program to further her career. She wasn't expecting to be in charge of things like scavenger hunts or proms. However, as the social chair of her East Coast class, she coordinates most of the Friday night activities on school weekends. We recently asked Kelley, a portfolio manager at Delaware Investments in Philadelphia, to tell us more about her role as social chair and the importance of class bonding. Here is what she said:
On Coming to Wharton:
People come to Wharton for their careers, not their social lives. However, if you really want to embrace all that Wharton has to offer then you need to think of it holistically, which includes the social aspect. That is when you'll forge the strongest bonds with your classmates. When a lot of us first came to campus, we had our heads in the books and were only focused on studying. But after a week or two here, many people threw out that mindset and decided that we needed to embrace the social scene. Personally, I wanted to have some fun because this program is a lot of work.
On Being a Social chair:
The social chair coordinates the Friday night activities for their class on school weekends. I grew up in Philadelphia and am knowledgeable about what there is to do here. So when it was suggested that I serve as the social chair, I agreed to do it.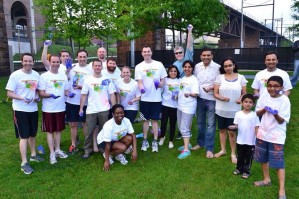 My goal is to provide a coordinated social outlet that everyone in the class can participate in. Sometimes it's as simple as meeting up at a bar in the city, but other times it's things like a Phillies game, a dodgeball tournament, karaoke, a scavenger hunt, a Halloween party, or even a class prom. When the West Coast class came to our campus our first summer, we threw a big party one night and organized a group dinner another night. It really runs the gamut, but the point is to have some time to relax together after the end of a long day of classes.
Bonding is a huge part of this program because that is how you build your network. You can't possibly work on projects in class with every other student and there is only so much time at meals to get to know everyone better. So these opportunities to connect outside of classes are important. I really enjoy planning these activities and it has helped me build stronger relationships with my classmates. That makes the effort rewarding.
Favorite Social Events:
We've done a karaoke night once each term and those are a lot of fun. Last summer, we also did a tour of outdoor beer gardens in the city. More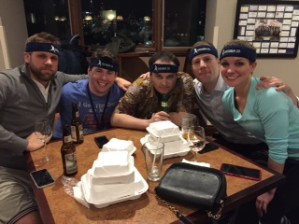 recently, we did a Philly-centric photo scavenger where teams of four students raced around the city taking photos of places and items on the list. Everyone had a blast. We ended up with 600 hilarious pictures from the scavenger hunt. Another favorite event has been our class Halloween parties. My classmates are all very smart individuals and adept in strategic thinking or building financial models, but they also have very strong and fun creative sides.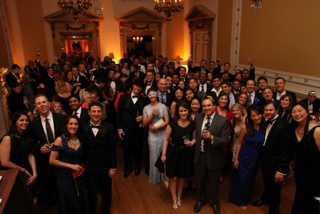 On Prom:
Prom is the traditional celebration to mark the end of the two-year EMBA program. It's a formal party in the city and it happens on the Saturday night
of the very last day of class. This year, we're holding it at Reading Terminal Market in the city. Our class also organized a junior prom at the end of our first year to mark the half-way point. Most of our Friday night events attract 40 to 50 students on average, but we have more than a 90% participation rate at the proms.
On Taking Classes in San Francisco:
I decided to take the Strategy and Competitive Advantage elective in San Francisco because of a scheduling conflict with the East Coast class. I kept my East Coast course load the same, and then flew out to San Francisco twice to attend that elective. I'm doing this again for a Real Estate elective. It's an effective way to get to know the students on the other coast, and the West Coast students are incredibly welcoming. It's worth the effort to take a class on the
other coasts because the two campuses are so different. The West Coast students are from a different mix of industries and backgrounds, which will expand your network. And the San Francisco campus is beautiful! It has an industrial, modern design feel with amazing views of the bay. In contrast, the East Coast experience immerses you on a traditional college campus. It's nice to be able to experience both campuses if you can.
On Graduation:
While I'm relieved to see the light at the end of the tunnel, I'm also sad about the program ending. I've met so many people I wouldn't have normally encountered without Wharton's EMBA program. I feel like I just made 115 great new friends and I'm going to miss seeing them every two weeks when we graduate. We're already talking about how we can have mini-reunions throughout the year in different cities.