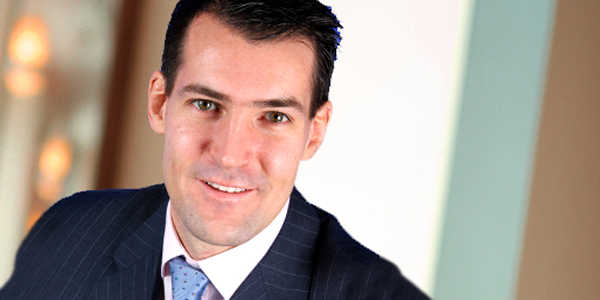 Hometown: Toronto, Canada
Title: Chairman & CEO
Company: Medcan Health Management, Inc.
"The executive program at Wharton was the only way I could devote the time to an MBA and not interrupt my career."
---
Shaun Francis wanted an MBA since his undergraduate studies weren't at all related to business. He knew that with a young and growing family, he couldn't wait any longer to pursue an MBA, but he also couldn't afford to take two years off from work. During his time at Wharton he was Senior Vice President Strategy and Business Development for Dallas-based Broadlane, Inc., a leading business process outsourcer for over 800 U.S. hospitals. Prior to joining Broadlane, he served as Vice President and Chief Financial Officer of Medcan Health Management, Inc., a Canadian healthcare services company. He started his career working for Morgan Stanley's New York and Toronto investment banking division after earning a BSc and a commission as a Second Lieutenant in the Canadian Army Infantry from the United States Naval Academy.
---
For me, the Wharton program was a way to refine my business skills.
No matter how much experience or prior education you bring to the table, you are bound to get better. I viewed Wharton as a type of coaching, and in your work, as in your golf or tennis game, you never outgrow the need for that continued learning and guidance.
I started out on the San Francisco campus, but when I moved mid-year from San Francisco to Toronto, switching to the Philadelphia campus became a logical decision from a travel time perspective. As it turned out, the professors are the same, and there is very little difference in the classroom, if any. There tend to be more students on the West Coast from technology backgrounds, whereas in the East I found more students from big pharmaceutical and financial services firms.
I was always interested in learning what lies behind great companies.
At Wharton, I was able to indulge my curiosity and refine my business's performance. Exploring strategic, organizational, and financial theory, as well as case studies, led me to think about all my business decisions a lot more strategically. Every day I would inevitably apply some knowledge from the classroom to my business. The very fact that I went to work after a weekend in class helped cement the learning process. My company has refined our core values and implemented a much more rigorous incentive compensation system — just two specifics from a long list of ideas generated while I was at Wharton.
I think that an MBA from Wharton definitely enhances my credibility with our investors and the larger financial community.
I also have a much broader network of friends and contacts. I continue to draw on classmates and alumni on various projects we are undertaking. I find Wharton to be particularly strong in healthcare, and this community of professionals from both business and medicine has helped me on a number of initiatives.