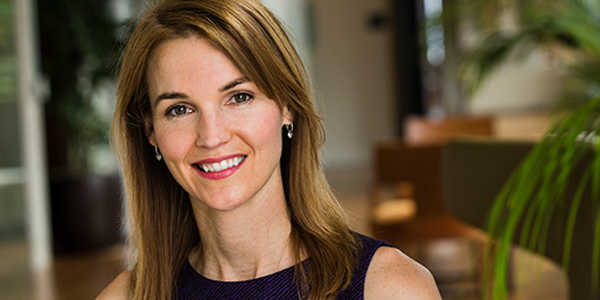 Hometown: Portola Valley, CA
Title: Director, Charitable Trust Program
Company: Stanford University
"The experience has not only clarified my goal of taking a leadership role in the investment space, but it has also inspired me to be a better member of the global community."
---
Kristal Dehnad expected her Wharton degree would propel her further in the direction of a traditional investing career. But through her experiences in the program, including a transformative class in Rwanda, she recognized her strengths lie elsewhere and began to rethink her future. The director of the Charitable Trust Program at Stanford, she came to Wharton to be challenged academically, but has equally enjoyed the personal growth it afforded her. Dehnad talks about shifting her career goals, evolving her leadership style, and seeing new places through new lenses in the program.
---
I wanted an MBA that would elevate my finance and leadership skills.
I wanted a program that would challenge me to do my personal best. Because of my desire and commitment to become more proficient in asset management and investments, I pursued and earned the CFA and CAIA designations while managing the Trust Program at Stanford. Wharton seemed the next logical step to expand my analytical toolkit because of its reputation for academic rigor.
My long-term career aspirations have evolved since coming into the program.
Initially, I wanted to have a career entirely focused on investing, but now, I'd like to take on a significant leadership role at an endowment or a foundation. I want to make a difference in people's lives, both internally at the organization and externally through an endowment or foundation.
At Wharton, I've learned what I want to do and what I don't want to do.
Both of those aspects are very important. The combination of exposure to a broad range of classes and leading a pivotal transition in the Trust Program has guided me in my discovery. I've been in finance my entire career, so experiencing other subject areas has allowed me to build new muscles and think differently. In many instances, I was able to apply what I learned at school directly to my work—this enhanced my learning experience. As a result, I realized I'm attracted to using a broader skill set instead of being narrowly focused. I've also discovered what my strengths are through the program, including unique qualities that make me well-suited for a leadership position.
Managing my commitments at school, work and home has taught me different ways to lead.
My leadership style has evolved because of Wharton, which I've manifested at work. Professor Useem taught us about the different ways of leading—depending on the situation you must lead from the front, middle, or back. This program has challenged me to practice different ways of leading. Sometimes I need to lead from the front because my team is looking to me for vision and goals and pace setting. Other times I have had to lead from the middle or back in order to give individuals on my team an opportunity to step up and grow—during those times it is my job to support my team by removing roadblocks and providing them guidance, encouragement, and support.
I attended a global modular course in May, Conflict Leadership and Change Lessons from Rwanda, which was transformative.
It was taught by Katherine Klein, Vice Dean for Social Impact, who is just extraordinary. We traveled to Rwanda and experienced complete immersion in the country. The doors were opened to us. We met with local dignitaries, government officials, local business people, and school-aged children. We toured schools and villages, and gained first-hand exposure to what is happening in the country since the genocide. We even had a two-hour Q&A with President Kagame. From that experience, I learned that purposeful leadership requires a clear vision and empowerment of individuals at all levels to achieve a common goal.
I believe some of my greatest leadership lessons were drawn from my experience in Rwanda. 
It taught me that transformative leadership requires vision, goals, innovation, transparency, and accountability. The experience not only solidified my career goal of taking a leadership role in the investment space down the road, but it also inspired me to be a better member of the global community. I'm exploring ways with my classmates to try to help more on Rwandan initiatives. I know without Wharton I never would have had that experience. It is unlikely I would have gone to Rwanda on my own. Many of us in the class said we would have signed up for Wharton simply for that experience.
Being in the executive program is both challenging and demanding. 
You have to be clear about what you want to get out of the program. You can't do everything perfectly, and you can't do it alone. The support and understanding on the home and work fronts are paramount. The program pushes you to prioritize your time across the different domains of your life and count on the help of others to achieve your goals. Having vision about what you want to get out of the program and what really matters to you helps determine where you want to invest your time.
Previous Education: UC Davis, BS; Chartered Financial Analyst (CFA); Chartered Alternative Investment Analyst (CAIA)
Work History Before Wharton: Manager, finance, Stanford Management Company; manager, FP&A, Design Within Reach; financial consultant/analyst, Charles Schwab.
Personal Information/ Interests/Hobbies: Enjoy spending time with my family, reading, running, yoga, and traveling
Favorite Class: Macroeconomics with Professor Andy Abel
My commute: I live on the Peninsula. My drive to the SF campus is 30 minutes.