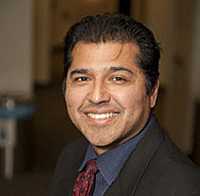 Whether they're looking to move up within their company, make a change, or start a company, Steve Hernandez, director of career management for the EMBA program at Wharton San Francisco, takes a "holistic" approach to helping students.
Q. What does your role involve as director of career management at Wharton San Francisco?
My job has three main parts. I coach students as they figure out the next steps in their career and how to leverage their education and network. That part involves individual counseling and advising. I also plan and develop programming for students, which includes things like workshops on LinkedIn strategy, interviewing skills and resume writing as well as career function and industry panels. The third part is administrative/operational: I maintain the career management website and online career management platform and coordinate processes like on-campus recruiting and the second-year Resume Book.
Q. Can you tell us more about the career coaching process?
Our students want to use their degree as a change agent in their career. This could mean starting a company or moving up within their own organization to have more impact. It also could mean changing job functions or even industries. So the first step of coaching involves a discovery phase when we spend time on self -assessments and students explore industries and functional areas. We also devise a networking strategy and work on building a personal brand and core foundation in the area they seek to pursue. Then we move to the core skills phase in which we work on things like LinkedIn/social media presence, resume narrative, brand shift and pitch, and interviewing strategy. The final stage is implementation. Hopefully, by this point students have a clear picture of where they want to go and how they will get there, and I'm here to support them.
Q. How do you work with students interested in entrepreneurship?
Entrepreneurship is a very hot topic at Wharton | San Francisco. Many students who come here are interested in starting their own venture, innovation, and market disruption. I work closely with our director of entrepreneurship at Wharton | San Francisco and help students assess their entrepreneurial DNA. The question is whether they should start their own company, work for a growth type of company or a startup. I help them figure out where they fit best based on their values, strengths and long-term goals.
Q. You describe the career management resources at Wharton as "holistic." What do you mean by this?
I focus on creating a program that looks at students as individuals, factoring in their interests and goals and marrying that to the academic experience to come up with a plan to best leverage their new knowledge and network. So it's a holistic approach to career management.
Q. Are students surprised by how many career management resources Wharton offers?
Students expect a high level of support and we have one of the most robust career management programs out there. In addition to unlimited individual coaching and job search support, we're also rolling out a Leadership Support 360 Program. In that new program, students on both coasts use a tool (designed by Wharton) to participate in a leadership evaluation with their employer. We also just rolled out a library of on-demand career resources content that students can access electronically. And I offer videotaped mock interview sessions that run throughout students' entire second year.
Q. What do you like best about your job?
I'm constantly busy, but never bored. My job also requires me to stay on top of what's happening in the marketplace. I'm always dialed into the latest on companies and what's happening in different industries, which is very interesting. I also enjoy the strategy behind planning a two-year cycle of programming for each unique class.
Q. What were you doing prior to joining Wharton?
I was a partner in an executive search firm and also ran an executive coaching practice at that firm. One of my clients in the executive coaching practice was the Haas School of Business Executive MBA Program, so I was familiar with the EMBA student population. When I heard about the position at Wharton | San Francisco, I applied and joined the staff here in 2011.
Q. What do you like to do when you're not at work?
I'm a huge baseball fan and I play on a softball league. Although I live in the Bay Area, I root for the LA Dodgers. My daughter is 12 and she plays soccer competitively so I'm an involved soccer dad. And I enjoy hiking, mountain biking, and kayaking with my family on the Bay Area's many nature trails and waterways.
Q. What would students be surprised to learn about you?
I love the mountains. Before my wife and I were married, we did a one-month hiking trek through the Andes Mountains in South America. We started in Peru and worked our way to Colombia. This summer, our family vacationed in Alaska.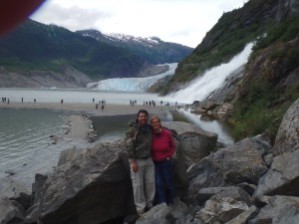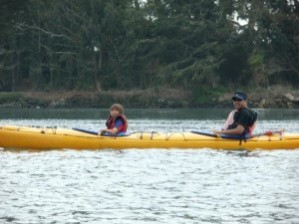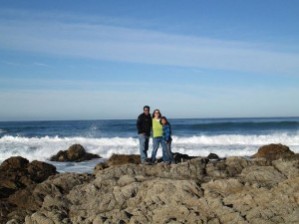 Follow Steve's Twitter feed at: https://twitter.com/SteveHernandez6
Watch Steve's videos on career management resources:
https://www.youtube.com/watch?v=pJXBouo9p1k&feature=youtu.be
https://www.youtube.com/watch?v=a3E09OlYFKo&feature=youtu.be