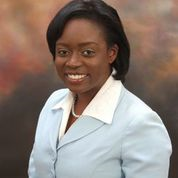 Wharton EMBA students have many choices when it comes to b-school electives. They can major in a particular area or they can explore a diversity of subjects. They also can choose to take electives at either our Philadelphia or San Francisco campus. Second-year executive MBA student Raynelle Grace, president of Abex Systems in Washington, D.C., is currently taking electives at both campuses. We asked Raynelle to tell us more about electives and how she chooses her courses. Here's what she said:
While the entire first year of school was focused on core classes like Finance and Strategy, the second year is a time to explore classes of personal interest. It's a time to remember why you came to Wharton in the first place. If you're here to gain more specialized finance knowledge, you can do that through electives. If you're here to learn about as many different areas as possible, you can do that too. The world is your oyster.
The electives selection process begins when you are presented with the entire electives catalog from the full-time MBA program. Students on each coast vote on the electives that are of greatest interest to them. The final result is a list of about 45 electives that will be offered during the three semesters of your second year. This breaks down to a choice of 15 electives on each coast per semester.
Once you see the options, you can decide how to structure your second year. You can focus on a particular area and graduate with a major. Or you can diversify your electives and try to learn about new and different areas. Or you can follow my path, and do a little of each. I'm taking some electives in my field, but I'm also learning about new areas too.
Most students stay at their home campus throughout their second year, however there are a number who decide to commute to the other campus. Some of those students may have changed job locations so the other campus makes more geographic sense. Others simply want to experience the other campus or to take an elective that is only offered on the other coast. A good example is the Organizational Change elective taught by the former CEO of Charles Schwab, David Pottruck, in San Francisco. For some students, it's a once in a lifetime opportunity to be taught by a legend in the finance space and they fly to San Francisco just for that class. Because of this flexibility to take courses on both coasts, we really have closer to 30 electives options per semester.
I started out in the Philadelphia program, but there was an elective called Entrepreneurship through Acquisitions that I didn't take on this campus and really regretted it afterward. Fortunately, the class was offered the next semester in San Francisco so I decided to fly out for that one class. But then I decided that if I'm flying out and staying over in a hotel, I should take more classes at that campus. Before I knew it, I was taking a full semester of classes in Philadelphia and a full semester of classes in San Francisco. This works because each coast has class sessions on opposite weekends.
Now, I'm taking that Entrepreneurship class in San Francisco as well as a Product Design and a Real Estate course. In Philadelphia, my electives are related to my industry.
In addition to traditional electives, students have even more options with the Global Modular Courses, which are one-week mini-courses held around the world. There also are independent studies like the one I'm doing with Prof. Bill Alexander on family-owned businesses. My independent study group meets on class weekends and we work on a personalized hands-on project throughout the semester; I'm working on a succession plan. Independent studies are a way to obtain a narrower focus, working hand-in-hand with a professor who is an expert in that field.
Wharton's approach to electives is amazing. I came here with preconceptions about what classes I should take, however once I saw the available options it really expanded my horizons. I realized there is a lot more to business school than meets the eye. By taking some of these electives, I have the chance to learn from professors that I'd normally only read about in the Wall Street Journal. These are once in a lifetime opportunities. This freedom to explore with electives and learn from world renowned experts makes my time here that much richer.