In just two years, you could earn the world-renowned Wharton MBA and move your career to new levels. The Wharton MBA Program for Executives gives you the business and leadership skills needed to achieve your goals.
Wharton EMBA students who want to advance their careers have many resources throughout the program. This starts with individual career coaching and advising from our dedicated EMBA career team on each coast and continues with career programs, workshops, speakers, and informational resources. Students are also encouraged to connect with EMBA alumni as well as the 100,000+ Wharton alumni around the world.
Job and Career Opportunities After an Executive MBA
There are many reasons why students might be looking to make a career move. One of the biggest motivations is an interest in taking on new challenges and making a greater impact. For some students, this means advancing in their current career path. For others, it means changing job functions or industries. Some typical scenarios include engineers interested in product management, product managers interested in business development, or technologists moving into business operations. Transitions can also be inspired by classes and meeting classmates who work in new areas.
Will an Executive MBA Help My Career?
Executive MBA programs can help working professionals advance their careers by giving them the tools to move into a higher position at their current company, change industries, or grow their business. An executive MBA can be an invaluable addition to an employee's resume because it signals to employers that they're well prepared to take the next step in their career, and the degree will continue to pay dividends year over year. 
EMBA students come from a wide variety of industries. Whether you're looking for a different job function or industry, Wharton's EMBA career management team provides students with the necessary resources and support. While we can't guarantee a promotion or job change, our career team provides one-on-one coaching to help you develop strategies to achieve your goals and manage your career. 
Through career coaching, Nikhil Madan, WG'17, refined his job search strategy and aligned it with his long-term career goals. "EMBA students come to the program with a lot of work experience, so coaching helps us understand how we can build on those experiences," he said.
How an EMBA Can Help Accelerate a Career Change
Changing careers or job functions requires a lot of individual work, but it's a much smoother process with a Wharton MBA on your resume and the support and resources of our EMBA career team.
Resources for Wharton EMBA students include:
Individual career coaching
EMBA career programming
Discussions with classmates and faculty
Guest speakers
Informational interviews with alumni
Classes in area of interest
Applied class projects in area of interest
Independent study in area of interest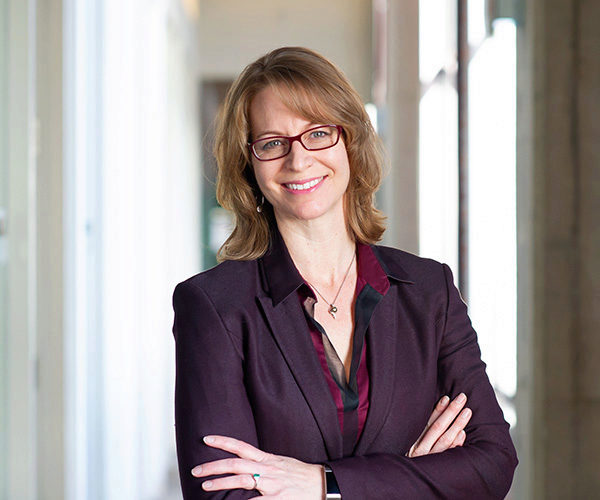 During school, Amber Mace, WG'20, was named executive director at The California Council on Science and Technology. Read her story here.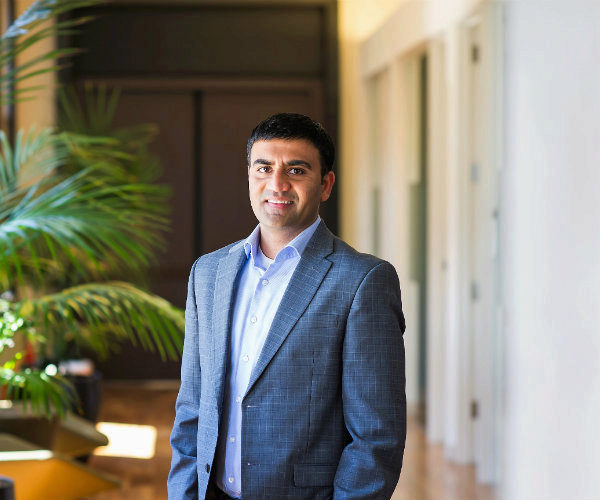 Nikhil Madan, WG'17, leveraged his Wharton education and degree to transition from an enterprise software role into portfolio development at his company. Read his story here.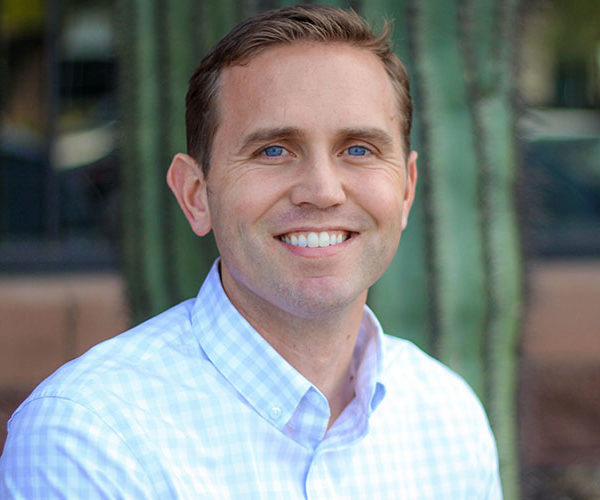 After transitioning from consulting to real estate following graduation, Jeff Hedges, WG'15, found that his MBA training and credentials helped him move into the C-suite. Read his story here.
"I was surprised at how many times my Wharton MBA came up. People would routinely pick that up on my resume and knew about Wharton's EMBA program. This program is a powerful credential," said Jeff Hedges, WG'15, who transitioned into the C-suite.
Steps for Making a Career Change
For students interested in making any type of career change, Wharton EMBA Career Directors Dawn Graham and Steve Hernandez, recommend these steps for long-term success:
Conduct Research
Research as much as possible about the day-to-day responsibilities of a new career. "The best way to get information is talking to classmates, doing informational interviews, conducting online research, and doing applied class projects in that area. That research should include exploring opportunities within your current organization. A good way to make a change may involve staying at your current organization where you've built credibility, but in a different role. Some of the best career moves I've seen are functional changes within students' current companies," said Dawn.
"I cast a wide net and talked to alumni in different industries and functions. I also reached out to executives within my own organization to understand their experience and career trajectories. Through those conversations, I solidified my interest in corporate development," said Nikhil.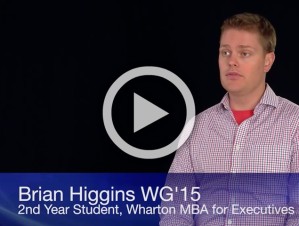 "I talked with folks, especially career counselors to know what hiring managers will value. You have to succinctly communicate those skills to someone who isn't familiar with what it means to lead a platoon. There are certain things in your background that you may not think are impressive, but that will be impressive to a hiring manager. Conversely, there are things you think are impressive that are irrelevant to a finance job," said Brian Higgins, WG'15, who moved from the military into consulting.
Create a Clear Strategy
If you determine that something is a good match, the next step is to create a very targeted strategy. The scope of that strategy depends on how big of a change it will be. Dawn explained, "Create a plan and make sure it is clear and that you understand the specific steps, obstacles involved and resources available. You also need to be realistic about the timeframe because this won't happen overnight and can sometimes include a stepping-stone move to land where you ultimately would like to be."
Steve said, "Our focus is on partnering with students to identify where they want to go in their careers and helping them form a strategy to get there. It's not about getting the next job, but building a strategy for a long-term career. On the West Coast, this often involves building bridges into new communities. It's a holistic approach to career management."
"Be thoughtful about what you want to do and think about your passions and what gets you excited. People are looking for something that is transferable — passion, excitement and relevant skills for that organization are critical," said Kent Gryskiewicz, WG'15, who transitioned from the military into consulting.
Be a Smart Networker
Dawn advises students to use their network to help open doors and get in front of decision-makers. "The Wharton network is so vast that you will find students or alumni in the area you are looking at. Part of the strategy will involve reaching out to those individuals to build relationships. Research shows that one of the biggest things you can do to find success in a career change is to network," said Dawn.
The career team facilitates networking with events like Career Conversations, where alumni from different industries come to campus to meet with students interested in their areas. Guest speakers, who are often alumni, also visit both campuses to talk about their careers, product, strategy, and career opportunities. Students can get a better sense of whether a particular industry may be a good fit for their career goals. "We facilitate interactions with employers, innovators, and alumni to help formulate students' exploration and strategy," said Steve.
Kent recommended using "the network as a resource to have discussions so you can identify whether this is a good move for you. Obviously, you'll fail once or twice because not everything will be the right fit. Use the Wharton network as well as the EMBA specific network."
"Alumni provided candid feedback on what I needed to do to fill in experience gaps as well as helped me connect the dots of my experience to tell a coherent story about why I would be a good fit for certain positions," said Nikhil, on attending a Career Conversations event.
Think About Your Brand
Dawn advises creating a resume targeted to your new market as well as a social media presence. "Your brand needs to come through everything you do from how you introduce yourself to how you show up online and how your resume appears," she said. Wharton offers programming to help EMBA students with their brand, such as resume and LinkedIn workshops.
"The career team takes a holistic approach on how to position yourself to achieve your long-term career goals," said Nikhil, who attended several workshops during his time at Wharton on topics like refining his professional brand and improving his LinkedIn profile and resume. 
The Interview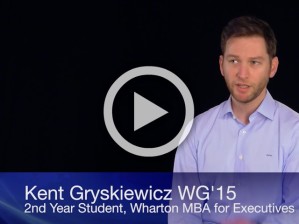 During a job interview, expect to be challenged on your background because it probably doesn't fit the expected mold for this job. "Make sure you have explanations about how you can be resourceful to get the job done, and accomplishments that demonstrate your agility and ability to obtain results that the new company cares about. This means doing mock interviews to anticipate questions and mapping out relevant, results-focused responses," said Dawn, noting that Wharton helps students prepare with mock interviews.
Kent added, "Use the career office. We had opportunities to get coaching on things like resume building and how you interview. Another resource was my Wharton classmates. We'd work at night on how you present yourself in an interview and on case questions to understand how to effectively come across in 30- minute sessions with someone who could have a major impact on your career. The practice and prep work was critical, and Wharton gives you those tools."
Five Tips from Career Director Dawn Graham for Making a Career Change
Read about career transitions of Wharton EMBA students and alumni.