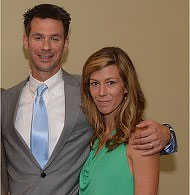 After transitioning from a hospital setting to a fast-growing startup plastic surgery company, Dr. Walter Rooney came to Wharton San Francisco's program to gain a more formal business education. However, a family tragedy changed his plans. When his sister was killed by a drunk driver a few months into the program, he took a leave of absence from Wharton and began working to pass legislation to protect citizens from drunk drivers. Finding "tremendous support" from the Wharton network, he returned to the MBA for Executives program this fall in Philadelphia to continue his education and further grow his connections to work on this important issue.
When I began Wharton San Francisco's EMBA program in May 2013, I was a physician in Seattle. I was having a great time in the program, enjoying my commute with the other students from Seattle. However, on July 4, 2013, my little sister Annie was killed by a drunk driver in Ohio.
My family was devastated. I took a leave of absence from Wharton and moved back home to Ohio. The more we learned about what happened to Annie, the more aware we became that Ohio was doing very little to stop this from happening again. My family became determined to stop this senseless killing, but we weren't sure where to begin.
I thought back to Wharton's orientation week and recalled a conversation I had with my classmate, Kate Cournoyer. She had mentioned that her company funds a manufacturer of ignition interlocks. This was relevant because ignition interlocks are the most effective current technology that we have to protect citizens from drunk drivers. These devices, about the size of an iphone, prevent an intoxicated driver from starting their car. I contacted her and she connected me with the CEO of the largest ignition interlock company. That led us to an expert who writes DUI legislation all over the U.S. and who helped us write "Annie's Law."
Our proposed law would require the use of ignition interlocks for all drunk drivers, including first-time offenders. The first-offender part is very important because by the time someone is arrested for DUI, they've likely driven drunk 100 times, according to the U.S. Centers for Disease Control.
To move this forward, I started researching contacts at Mothers Against Drunk Driving (MADD) and discovered that the national chairman of the board is a Wharton MBA alumnus and works at Nationwide Insurance. I contacted him through the Wharton alumni site. As a result, MADD and Nationwide have been very supportive of our efforts as well as other efforts nationally to strengthen DUI laws.
All that time, I was deciding whether or not to return to school, but the support I received from the Wharton community in moving this legislation forward made it a clear choice. If this is what the Wharton network could help me achieve as a student with just a few weeks of classes under my belt, the possibilities were endless. The network is huge and comprised of distinguished people who can help pursue this issue across many industries.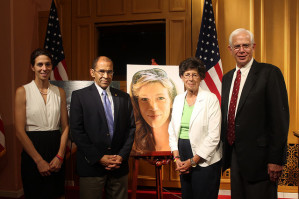 I also returned for the business knowledge. My goal is to join the national board of directors of MADD. If I am going to be a spokesperson at the national level about DUI legislation, I need to make it clear that the investment in protecting citizens provides very high returns measured both in budgetary outcomes and prevented morbidity and mortality.
As I had moved to Ohio, I restarted the Wharton MBA for Executives Program in Philadelphia this summer where I met another Ohio resident in the program, Dr. Georges Markarian. A neurosurgeon, he also was very supportive of my family's legislative efforts and put me in touch with the largest neurosurgery organization in Ohio. This organization is now helping us mobilize the 30,000 physicians in Ohio.
We've gained a lot of momentum since we began, with media coverage at major outlets throughout Ohio. We have MADD, Nationwide Insurance, the National Transportation Safety Board, AAA, Insurance Institute for Highway Safety, the National Highway Transportation Safety Administration as well as the Ohio State Medical Association, the Ohio State Neurosurgical Society and many others coming on board. We've been able to bring in national leaders in traffic safety from the U.S. Government to our cause. We're in full legislative push mode now, with a vote coming in the fall session.
When you hear about alumni networks, it's usually vague and you wonder if it's as powerful as advertised. But I can vouch for its considerable influence at Wharton and I'm not even an alumnus yet. The network here is bigger and stronger than I ever thought, which adds that much more value to Wharton's MBA for Executives program.
Dr. Walter Rooney is a plastic surgeon at Lifestyle Lift, Inc. in Cincinnati, OH. He named his newest daughter Brook Anna Rooney after his sister. For more information on Annie's Law, click here.