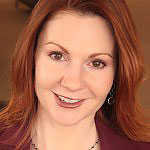 Dawn Graham, who joined our staff last winter, brings a lot of experience to the table as career management director of the executive MBA program in Philadelphia. Having recently organized our first EMBA Career Day on the East Coast (her counterpart at Wharton | San Francisco, Steve Hernandez, organized the event on the West Coast), we asked Dawn to tell us more about those events as well as her role at Wharton.
Q. The inaugural Career Day was recently held on both coasts. What was Career Day and why was it launched?
Career Day was an optional full-day event offering career management programming designed for first-year executive MBA students. With the students' intense schedules, it can be challenging to fit this essential programming in between classes, team meetings and other events, so this year we decided to offer it as a dedicated day. It puts career management on the map for them. We had a great turnout with the vast majority of students attending on each coast. We are now in the process of planning the second part of Career Day, which will occur in June.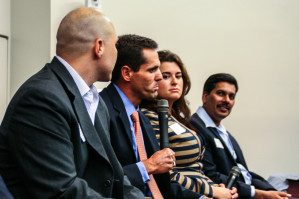 Q. How was the event structured?
Since students are in the beginning of their second term, we focused a lot on assessment and evaluation to help determine their career interests, motivators, skills, and values. This was important to help them decide which direction they want to go, whether that means moving up within their current company, moving to a new company, or working on a new venture. We also covered topics like building your personal brand with social media and the importance of networking. Wharton has a strong worldwide network so it's one of the biggest tools students can use right away. Finally, we covered the vast online career management resources available to students.
After those talks, it differed a little bit on each coast. In Philadelphia, we had breakout panels on entrepreneurship, nonprofit board services, and advancing within your company. The entrepreneurship panel featured Wharton EMBA alumni who have successful start-ups and was led by Scott Sill, our entrepreneur-in-residence in Philadelphia. The West Coast featured a fireside chat over lunch about entrepreneurial DNA with Irina Yuen, senior associate director of entrepreneurship, and Ankur Jain of Nexus Venture Partners. They also had guest speaker Rebecca Zucker, executive coach and partner at Next Step Partners, talk about personal brand building. Both coasts closed with an alumni panel on how graduates in various industries leveraged our career management services to their benefit.
Q. What other career-related events are coming up for students?
This event laid the foundation for students. Now, we can offer more advanced programming as well as speakers and company treks throughout the year. For example, Steve Hernandez is planning a program on LinkedIn in November. And I just ran a program for our students on how to work with executive search firms with a guest speaker from Spencer Stuart.
Q. What brought you to Wharton?
I've spent my career working in career management, either in recruiting, outplacement, or as a coach. For the last 1.5 years before coming to Wharton, I ran my own business in this field in Minneapolis. However, when the opportunity at Wharton came up, it really mirrored what I was doing in my business and seemed like a great platform to share my expertise with a broader audience. Also, I was very familiar with Penn, as I did an internship here when I was working on my PhD in psychology and I grew up nearby in New Jersey.
Q. What is your role in Wharton's EMBA program?
My role is split up into a few areas. The first is one-on-one coaching with students, which means helping individuals with their diverse career goals. Another area is programming, as I organize panels, set up career days and treks, and ensure that students are connected with career management events in the greater Wharton community. The third area is partnering with Steve Hernandez in San Francisco to make sure we are bringing students the latest and greatest resources in the career management world.
Q. Can you tell us something about yourself that students might not know?
I'm a licensed psychologist and a certified personal trainer. I believe both of these specialties help round me out in terms of a "mind/body" approach, and contribute to how I work as a career coach.