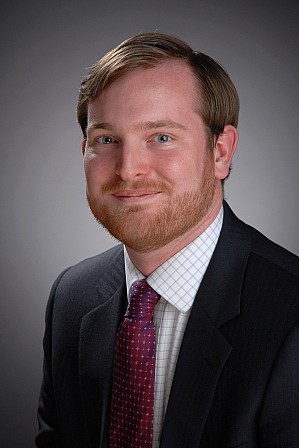 Asking your organization for financial sponsorship to attend Wharton's EMBA program isn't always easy. After all, you're not only seeking to have every other Friday off, but also a significant amount of resources. We asked Timothy van den Broek, a financially sponsored first-year Wharton San Francisco EMBA student, to tell us about his experience and share a few tips on the topic. Here's what Timothy, who is chief financial officer at EMSI, a subsidiary of CareerBuilder in Moscow, Idaho, said:
My story is a bit unique. I'm from England and my first job was working on a pig farm. I went to vocational school and did an apprenticeship in accounting before moving to Idaho to pursue a Master's degree in theology. After I graduated four years ago, I joined EMSI in Idaho and have been pushing hard in my career ever since.
In addition to being CFO, I am responsible for our UK operations and the client service organization for the company. I wanted to get an MBA to be better equipped for those responsibilities and improve my ability to develop other leaders in the company.
There's never a perfect time to take on this type of schedule, but I figured life never gets simpler. The sooner I do it, the more value I can give to others over the rest of my career. I focused on Wharton's EMBA program because I wanted the best program possible. I knew it wouldn't be feasible to fly to London or the East Coast every other week from Idaho. I explored what was on the West Coast and I really liked how Wharton embraces technology, enterprise and leadership in the curriculum as well as in the activities supported by the school. I only applied to Wharton.
I'm lucky because my employer is very supportive of professional development. They said that if I'm willing to put in the time and did not let it interfere with my work, they'd make it work for me. After I was accepted at Wharton, I let them know and they asked when I would start. It was a relatively straightforward process.
Sponsorship Tips
While every company will be different, there are a few things that all applicants seeking sponsorship should keep in mind:
Focus on how the program will benefit your company rather than you. It needs to add value for the organization to even be interesting to them.
Demonstrate that you're an obvious candidate before asking for sponsorship. Make sure that you're adding enough value to the company to make sponsorship worthwhile.
Show your company how a Wharton MBA will help you bring new ideas to the table and think about issues through new lenses. The EMBA program is an excellent way for a company to inject new energy and ideas into the organization.
Even in the relatively short time I've been at Wharton, I believe my employer is seeing benefits from my sponsorship. So far, I've improved my ability to develop my direct reports, who are managers of various functions in the company. There has also been real benefit in working with the UK team, as I'm able to be more resourceful about how to grow and integrate a global branch of the company.
There is probably a bit more pressure when you're sponsored because there are increased expectations in your performance at work in addition to the time, energy and travel that the program demands. But if you're really committed to your company and growing with it, the effort is worth it for both you and your company.