Executive MBA for Entrepreneurship & Innovation
Entrepreneurs need passion and dedication. They also need business knowledge and skills to successfully scale their business. An EMBA program is ideal for entrepreneurs who want to gain a strong foundation in business, but can't take time off for a full-time MBA program. In an EMBA program, founders can immediately apply what they learn in school to their startup. They also can benefit from faculty expertise and connect with classmates who work in a diversity of industries.
Although Wharton does not offer an EMBA in Entrepreneurship, Wharton's EMBA program in Philadelphia and San Francisco provides ample opportunities to learn about entrepreneurship and innovation. Whether you're looking to innovate within a corporate environment, build out your business plan, or scale your startup, you'll find the knowledge, connections, and resources at Wharton to make it happen.
Entrepreneurship & Innovation Courses & Curriculum
Our faculty, students, and alumni turn great ideas into scalable and sustainable businesses. Through our rigorous curriculum, students learn the knowledge and frameworks to build and lead strong, enduring organizations. 
In first-year core classes, EMBA students build a foundation of knowledge that is necessary to start, run, and grow a business. These classes fall under the categories of Leadership Essentials, Analytic Foundations, and Business Foundations. During their second year, Wharton EMBA students choose from a large number of electives, allowing them to specialize in a particular area, broaden their knowledge, or fill in knowledge gaps. Examples of electives offered on both coasts related to entrepreneurship and innovation include:
Entrepreneurship Through Acquisition

– Students

focus on theoretical and practical issues of acquiring a business, such as locating a business, due diligence, reviewing and analyzing data, valuation, raising capital/financing the deal, structuring the acquisition, and integrating the target.

Innovation – In this project-based course, student teams create one or more real businesses. Some businesses spun out of the course include Terrapass Inc. and Smatchy Inc. Students learn key tools and fundamentals useful in innovation, problem solving, and design.
Formation and Implementation of Entrepreneurial Ventures – This advanced course centers on writing a comprehensive business plan and implementation plan for a venture.
New Product Development – This course provides a total immersion in the new product development process — from sourcing ideas and innovation, through new product sales forecasting.
Venture Capital and the Finance of Innovation – This course covers the finance of technological innovation, with a focus on the valuation tools useful in the venture capital industry.
Strategy and Competitive Advantage

– Students learn

about creating and sustaining a competitive advantage. The course covers topics like the creation of competitive advantage through commitment, competitor analysis, different organizational responses to environmental changes, real options, modularity, and increasing returns. 

Technology Strategy

– Students learn concepts and frameworks to help them understand the interaction among firm strategies, technologies and markets. 
Students can also participate in one-week Global Modular Courses (GMCs), which are open to EMBA, full-time MBA, and undergraduate students at Wharton. Recent GMCs focused on entrepreneurship and innovation include:
Lessons from Israeli Innovation
Technology, Innovation and Entrepreneurship in Buenos Aires
Opportunities and Challenges in Africa
Marketing to the Chinese Consumer
Entrepreneurship & Innovation Resources & Programs
In addition to classes, students interested in entrepreneurship and innovation have multiple opportunities to explore these areas through special programs and resources such as:
What Can Entrepreneurs Do With an EMBA Degree?
With an EMBA degree, your career options are immensely broadened. While many entrepreneurs continue building their venture, other graduates take on leadership roles in startups or bring an innovation focus to existing organizations. Some students transition to the financing side of entrepreneurship and others take on roles in business development, mergers and acquisitions, or consulting. A Wharton MBA provides the credentials you need to open doors wherever you want to go in your career. 
How Wharton's EMBA Program Helped these Classmates Launch Stringr
"This is a great program to develop your ideas because you can benefit from your classmates' experiences and expertise," says Lindsay Stewart, WG'14.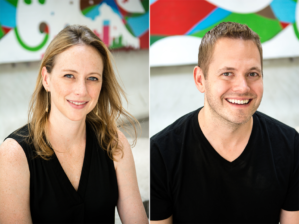 Why this Founder Came to Wharton's EMBA Program
"I wanted more formal business knowledge … to help as I transitioned to investor relations and work on funding acquisition deals," says Denise Carter, WG'19.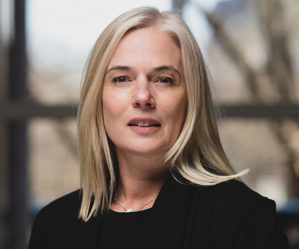 A Passion for Startups Led this Wharton Grad to VC
"This program validated my skill set in the eyes of investors. It would have been much harder for me to start as an emerging fund manager without Wharton on my resume," says Gleb Chuvpilo, WG'17.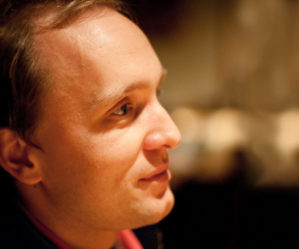 How Wharton Helped this Founder Take His Business to the Next Level
"This program makes you a better entrepreneur because it … gives you new perspectives and ideas that will benefit you and your company," says Andrew Ritter, WG'16.