Ask more from the MBA program you choose. 
Expect Excellence
The Wharton MBA Program for Executive's Global cohort offers the Wharton MBA degree to a diverse group of experienced professionals from around the globe. By leveraging state of the art classroom technology for remote, synchronous learning and following a new blended format schedule, students will earn the Wharton MBA in 22 months while continuing to work and grow in their established career, no matter which continent they live on. The Global cohort makes the Wharton MBA accessible when an in-person, every other weekend format is not feasible.
Internationally recognized brand
World-renowned faculty experts
The same comprehensive core curriculum and 200+ electives to choose from
Immersive experience: 700+ contact hours, 6 terms of study
International study: Global Business Week trip – Required for all EMBA students & Global Modular Courses – Two required for Global EMBA Students, optional for Philadelphia and San Francisco students
Executive Career Coaching: Dedicated career coaching programs, exclusive leadership coaching, dedicated entrepreneurial programs
Largest business school alumni network of 104,000+ thought leaders around the world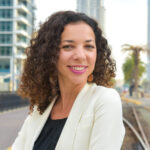 Sarah Hassaine, WG'21
"I thrive off challenges and I was hungry to learn and to be pushed out of my comfort zone. This has been one of my best growth experiences. It pushes me every day and is the best gift I could have given myself."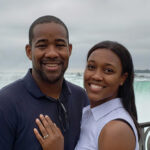 Brittney and Andrew
Jean-Louis, WG'20
"(Attending the program together as a married couple) wouldn't have been an option – or would have been a lot more challenging — without having gone to Wharton. There is also a level of prestige that comes with having Wharton on your resume. It helps people trust you to take on higher-level thinking and challenges."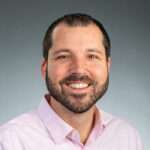 Cory Halbardier, WG'19
"If I was going to spend the time and energy on an MBA, (I wanted) the best of the best. Wharton professors are world-renowned and challenged me to think about the world in new ways. I learned from high-caliber students, and the program opened up new opportunities."
 Raj Bharti, WG'15
"Wharton's EMBA program is worth its weight in gold. In addition to the skills I needed to launch a successful business, I have a strong network of friends who I can call any time for advice. These are friends who will support me throughout my career."